Workshop on PET and MR Imaging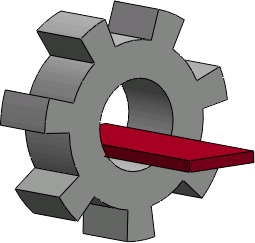 The The 1
st
International Workshop on PET and MR imaging is organized by Jagiellonian University in Krakow and will be held at the Marian Smoluchowski Institute of Physics on 3rd June 2017. The venue is located at The Campus of the 600th Anniversary of the Jagielonian University Revival. This event intends to bring together students and early stage researches interested in Positron Emission Tomography and Magnetic Resonance imaging techniques development. The participants will go through the basic course of PET and MR physics as well as will get familiar with the every-day practice on the imaging techniques in medical and research units. The workshop will be also an occasion to present the own research related to bio-medical imaging related to PET and MR techniques, however, presentations of alternative and supplementary diagnostic methods are welcome what may support the knowledge and ideas transfer important in multimodal imaging development. The workshop will be also an occasion to learn about recent progress in PET and MR techniques through hands-on activities in the research laboratories at the Workshop host institution, where novel methods are being developed.
Plan of the workshop
8:00 - 9:00
⟶ Reception at desk
9:00 - 9:05
⟶ Welcome from the organizers



Magnetic Resonance Imaging session



9:05 - 9:50
Władysław Węglarz (The Henryk Niewodniczański Institute of Nuclear Physics, Polish Academy of Sciences, Poland)
"Introduction to MRI technique"
9:50 - 10:20
Stefan Gaździński (Military Institute of Aviation Medicine, Poland)
"Examples of MRI clinical studies"
10:20 - 10:50
Guilhem Colier (University of Sheffield, United Kingdom)
"Research studies on MRI technique"
10:50 - 11:15
COFFEE BREAK



Positron Emission Tomography Imaging session



11:15 - 12:00
Stefaan Vandenberghe (Introduction to PET technique and PET/MR imaging)
"Introduction to PET technique and PET/MR imaging"
12:00 - 12:30
Monika Tomaszuk (Centre of Oncology, Maria Sklodowska-Curie Memorial Institute, Kraków)
"PET imaging in daily clinical routine"
12:30 - 13:00
Marcin Zieliński (Marian Smoluchowski Institute of Physics, Jagiellonian University, Kraków)
"Novel PET technology developments - status of the mobile TOF-PET/MRI insert in the framework of the LIDER project"
13:00 - 13:30
⟶ Best poster abstracts presentations
13:30 - 14:30
LUNCH in Atom RestoBar
14:30 - 16:00
⟶ POSTER SESSION AND COFFEE
16:00 - 16:45
⟶ Guided tour through PET and MRI laboratories
17:00
⟶ Poster sessions awards and closing ceremony
Important dates:
21th May 2017 - Abstract submission deadline.
31st May 2017 - Registration.
Fee:
The fee for all participant of the PET-MRI Workshop ammounts to 50 PLN ~ 15 EUR, which includes Lunches, Coffee breaks, Conference kit and admission to the conference sessions at the day of the Workshop Saturday June 3rd. For all participant who would like to join the main Symposium sessions (June 4-11) the regular fee is valid. The Workshop participation fee may be payed through a bank transfer or on-site with cash. Please note that the issue of fiscal invoice for the payment is possible for the bank transfers which are dated on 30th May, latest. In any case we still provide confirmation of the workshop participation with the paid amount specified.
Practical informations
Submitted abstracts for the poster session will be reviewed by the Workshop Committee, and the Authors will receive a feedback until 25th May 2017, at the latest.
Authors of the best submitted abstracts will be given an opportunity to introduce their results during short (10 min.) oral presentations before the poster session. Successful abstracts will be chosen by the referees during the review process and the Authors will be proposed the oral presentation in a separate communication.
Outstanding poster presentations will be awarded with attractive and valuable prizes and contribution to the conference proceedings published in "Acta Physica Polonica B". Author of the best poster will receive one year subscription of "Inżynier i Fizyk Medyczny" magazine as well as contribution to the "Polish Journal of Medical Physics and Engineering" founded by Polish Association of Medical Physics.

In the case you would like to contact the Local Organizing Committee, please write us an email using the address:
Partners of the workshop